James E. Bertelsmeyer Hall
In support of a programming study conducted in 2004 and updated recently, a building to house the Department of Chemical and Biochemical Engineering has been constructed. The building is located on Lot 22 to the West of the Chancellor's residence and houses several research labs, teaching spaces for the department, as well as three lecture halls. The facility is also the location of one of three geothermal plants used for the goethermal energy project.
The project is currently in closeout phase. The 68, 500 square foot faciltiy includes:
Multiple research laboratories (see floor plans below for specific names)
One 150 seat classroom
Two 115 seat classrooms, dividable to four 49 seat classrooms
One department chair suite
Sixteen faculty offices
Missouri S&T's design consultant for this project is Clark Enersen Partners and the construction bid was awarded to Bales Construction Company.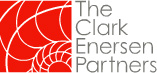 ‌
Project Schedule
The project has been completed.
Task
Start
End
Site Excavation
Feb 2013
Mar 2013
Exterior Building Construction
May 2013
Jan 2014
Interior Building Construction
Mar 2013
Mar 2014
Interior Finishes Construction
Oct 2013
Feb 2014
Project Completion
September 2014